What We Do
RZ-Tech is dedicated to providing smarter IT services and security
to small and medium-sized businesses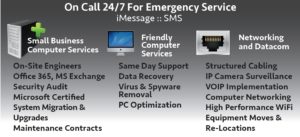 Building an I.T. solution
When you need help installing or upgrading a new system, whether it's due to business growth or during a refresh, you need someone you can rely on to make sure things run smoothly.
Our professional network and hardware engineers have extensive experience in the architecture, deployment, upgrade, and migration of today's most popular servers, applications and network devices.
We provide everything that you need, on-site or remotely, to minimize the burden and impact of your new system deployment.
We'll help bring focus to your toughest integration hurdles, make sure everything is installed correctly, and the systems are turnkey.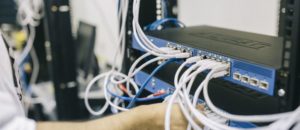 IT Solutions
Network Services
Our engineering services can be afforded to companies in various investments of time depending on budget and need. RZ-Tech offers reduced rates for larger projects or on-going needs.
Organizations with small networks or infrequent service needs are likely to find our hourly service plan economical. This plan, charged by the hour, offers the flexibility of service by request or on a scheduled basis. Just call us to schedule an on-site visit from one of our skilled engineers who can install new hardware, fix an old nagging problem, or provide technical support for your users.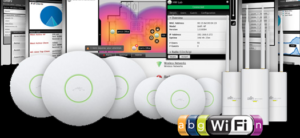 Network Security Analysis
Most businesses do not realize they are at risk. In this day and age, companies depend more and more on their network systems and cannot afford downtime or loss of critical data. Your network is the backbone of everything you do.
The purpose of a Network Security Analysis is to evaluate your overall network, from notebooks to servers to security appliances and surveillance. This will help to prevent future system failures. RZ-Tech will provide a Microsoft Certified engineer to take a look at your company's computer systems. We will provide an overall analysis of your systems. The results will be delivered to your organization in a report that outlines the on-site evaluation.
Here is what we check:
Network Servers
Email/Messaging
Security, WiFI Security
Workstations
Printers
Power Supply reliability
Backup Devices
Remote Access
Server Drive Analysis
Antivirus/Anti-spyware
Infrastructure
Partnered with Solid Gear Communications to offer extensive list of commercial data services

Solid Gear Communications offers high quality system and network installations. Upgrade your business communications to have the tools necessary to suit your current level of network traffic and reliability.
---
Services – Entry Systems, IP Surveillance camera Install, Data Racks,Category 6, Cat5E, Wire, Cable, Voice, Data, Audio, Video, Security, Industrial, Commercial, Buildings, Apartment Buildings, HOA's, Condo Corps, Warehouses and Shopping Complexes.